엄청 편리한 툴이다.
COM 포트 연결 부터, 간단한 TCP 통신까지 지원해 준다.
Engineering, testing and debugging of serial communication. Supports RS-232/422/423/485 as well as TCP/IP Client/Server/AutoSocket, UDP/IP Client/Server/PairSocket and USB Ser/HID. Optimized for simple command sets of e.g. embedded systems.
다운로드 링크는 아래에서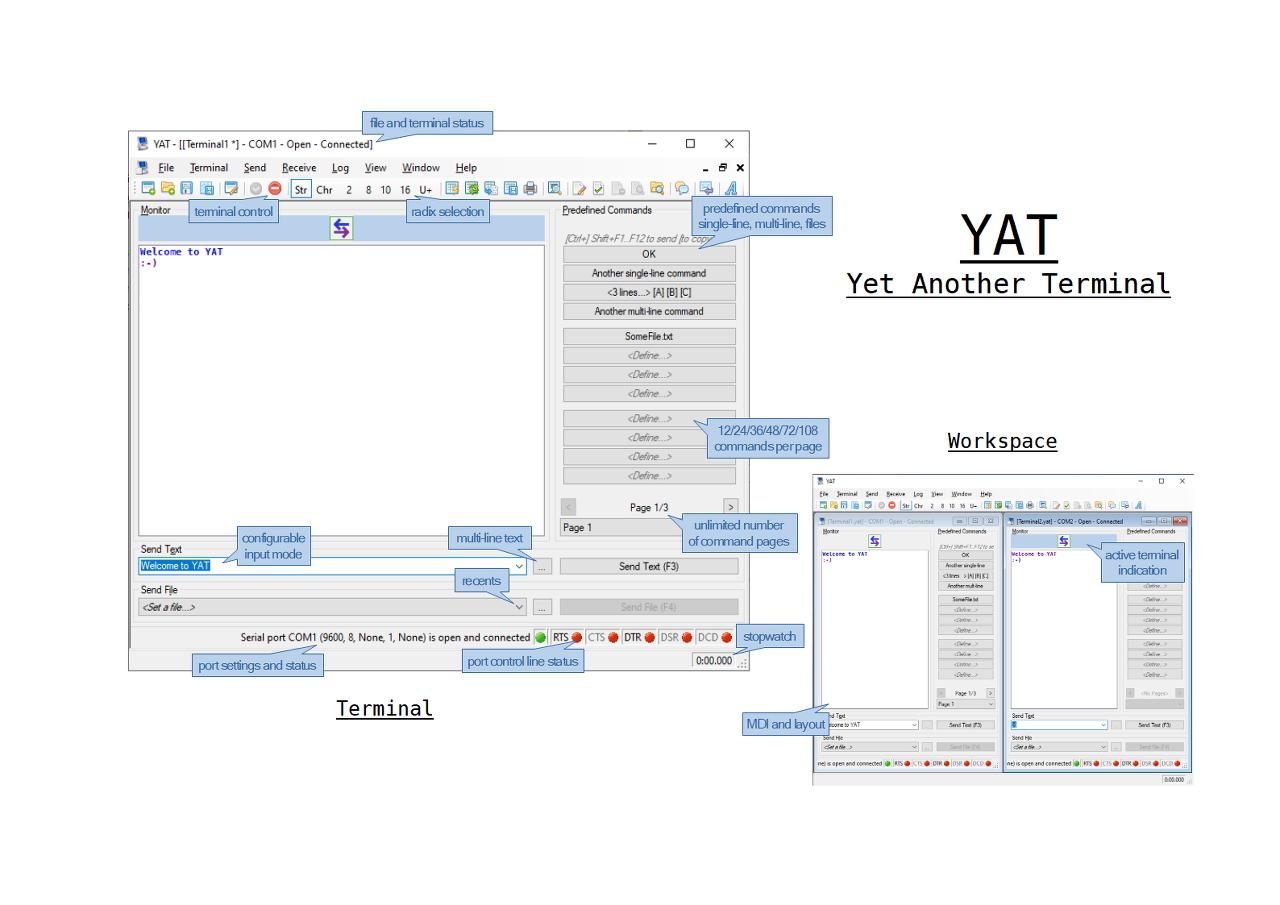 이런 툴이 프리웨어라니..복받았다~~
활용법은 한번 다시 써볼까?
최근에 많이 활용한 Hercules SETUP utility 도 엄청 편리한데,
2개를 설치해 두고, 용도에 맞게 적당히 쓰면 된다.
요즘 완전 기능에서 뒤쳐져 쓰지 않고 있지만, 나름 안정적으로 사용할 수 있는 툴 Terminal 도 링크 소개, 간단하게 쓰기에 좋다. 최신버전은 Terminal software - version 1.93b 20141030 (바로다운로드)